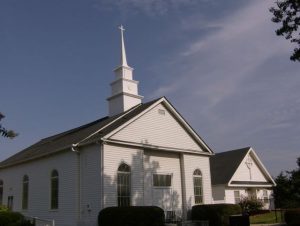 Our mission here on earth is to proclaim the gospel of Jesus Christ.  Our purpose is to please God in all situations.  As time draws to a close with things developing into trials all over the world we must ask ourselves, do we believe in God and do we trust God.
The devil will throw anything possible into our paths to lure our attention away from Christ into full concentration onto the situation at hand.
How many times have we been blindsided by bad news?  Our employer is downsizing the company and laying off people.  We do not get the badly needed raise promised.  Paychecks do not cover the necessities of life.  Promotions are for a certain clique.
What about rejections from people?  Has it ever been someone we love suddenly quits speaking leaving us to wonder what's wrong with us.  We do everything possible to say all the right things and still get snubbed.  To ask them what we have done wrong is a lost cause because they aren't speaking to tell us.  To make matters worse, they hug and speak all around us and totally skip us.
There are churches that are becoming more about membership numbers and large donations and have no regard for the needs of their flocks.  We show up with the right attitude wanting to serve only to be told our services are not needed.  They have paid people who do everything.  This leaves local communities with no sense of belonging to God's work here on earth.
What do we do when the world is full of disasters and bad news?  How do we handle cruel and painful rejections of those we love or told we have no place in the local church?
One thing to remember is that the devil comes to steal, kill and destroy.  As his days become shorter he will do anything possible to throw us under the bus so to speak. 
Another thing God points out to us is that our battle is spiritual.  It's God v/s the devil and the victory has already been won.  Our biggest defense is the time spent in prayer acknowledging Christ as the victor and thanking Him that the battle was won 2000 years ago.  He knew before the beginning of time this day would come where our loved one quits speaking or that the job no longer serves the purpose.
While the devil is notorious for turning person against person or creating situations that totally crush us emotionally, Jesus is alive.  It's a time to gauge how well we embrace the word of God over the disappointments and hurts of others.  It's a time to prayerfully seek God's direction and see if He is creating a new path.
There are numerous people who are hungry to hear the gospel and it's pleasing to God when we carry the news.
As for these loved ones who quit speaking then suddenly speak again making us to be rejected one day and elated the next, it's time to consider if that loved one was ever sincere.  This is especially true if the communication is on and off over and over.  There are more productive things to place our thoughts and prayers.
As for these companies who look after their clique and we don't have even a chance of a raise or promotion, it could be God is moving us into the ministry.  Earthly jobs are just that, earthly jobs.  They fulfill a purpose only here.  It's time to seek God's face for a vocation.
As for these gimmick type churches where the only outreach is to bring in numbers, it's time to seek a place of worship where the flock is fulfilled.  Only a fulfilled person has plenty to reach out to another person.
Time is too short to get side tracked with people, places and things that create such emotional baggages that we cannot serve.  It's time to throw off all that slows us down so we can continue to run the race where the trophy is to hear those much sought after words of God:  Well done My faithful servant.
2 Timothy 4:5  Living Bible
Stand steady, and don't be afraid of suffering for the Lord.  Bring others to Christ.  Leave nothing undone that you ought to do.