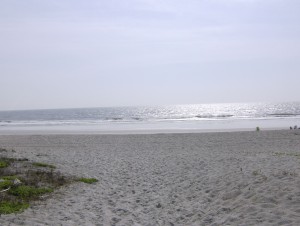 Some prayers take years to see any results while other prayers take only moments to be answered.  God sees the urgency of all prayers.  There is a lot of excitement in seeing prayers answered right away.  However it's during these long waits for an answered prayer God does His greatest comforting. 
Like with sands on a sea shore, the finer the sand the more grains it takes to be pleasant to walk on.  It takes years of continuous waves and storms to create each grain of sand. Smooth river rocks take a lot of strong currents, rough weather and continuous rushing water to create just the right look.
The quality and beauty of a long awaited answered is worth every minute.  The lessons learned and the times spent growing closer to God prepares us to appreciate the answer even more.  God gives us more than we dream possible.  His answer is coming because we believe and trust in Him and He helps us during the long waiting period.
Hebrews 4:16
So let us come boldly to the throne of our gracious God. There we will receive his mercy, and we will find grace to help us when we need it most.