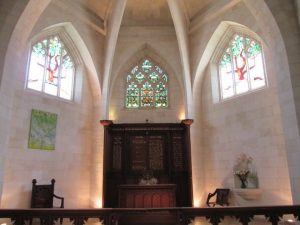 It's not all it seems to be.  Beautiful neon signs flashing and brightly lit grocery stores are an invitation for all to come and shop.  It seems inviting because of the way it is presented on the outside.  Once the supermarket is entered it's a totally different story.
We are greeted with darkness and filth.  A young boy rides on a motorized cart designed for the handicapped and elderly.  There is nothing physically or mentally wrong with that boy but he continues to drive through the supermarket running over toes and knocking down end caps.  People try to get his attention but it's as though he doesn't even hear.  He keeps on destroying everything in sight.
The aisles are too narrow and dark to get through comfortably.  Only one cart can fit though very tightly.  The magazine section is in disarray and the puzzle books have all been partially filled out yet the price is still for the retail amount. 
The eggs are all broken and efforts are made to mix and match a dozen into an empty carton.  If employees are asked to help they give a sharp retort or no answer at all.  The potatoes are located in the center aisles and not with the other vegetables.  When found, there are only a few very old dry ones.  The vegetable area itself has only wilted and rotten vegetables and fruits not fit to eat.  The milk cartons and plastic jugs are sitting on the floor already warm and ready to sour.
After gathering only a few usable things it is time to pay for it.  The line at the cashier is very long but when it's finally time to put groceries on the belt the cashier suddenly disappears.  After that it's yet another long line before reaching another cashier.  Everyone piles their groceries over each other's in hopes some of their goods will be paid for by someone else.
The total is over a thousand dollars for a handful of goods.  The cashier asks which card to place the bill.  The baggers are bagging any way they feel fit mixing everyone's groceries up with no order or thought.  People took what they got and left.
As strange as this example seems it can be compared to how Jesus feels when He examines the hearts of unbelievers.
The little boy on the motorized cart represents people and their cell phones and fast cars.  They don't care who they bump into or how much damage they cause to another person.  They are so absorbed in their gadgets that human lives do not matter.  The filth and rot that are available to purchase represents the best people have to offer. 
The employees and cashiers represent those wanting a paycheck without having to earn anything.  The cashier who walked away represents one who wanted nothing to do with Christ.  Christ offered to pay for a lot of filth and the cashier walked away.  The second cashier who rang up the filth and took the payment represented one who accepted Christ.  He paid for all that dirt and grime with His life and made something beautiful out of that person.
Unfortunately people die without Christ daily and it's too late.  People avoid, ignore, walk away or silence any thought of Christ to the point He quits tapping on those shoulders for attention.  Those who are free of the feeling of guilt are not free of the guilt itself.  It's time to rush to the alter if no remorse is felt for obvious wrong doings. 
Jesus still saves and it's not too late.
Romans 1:28-32  New Living Translation
Since they thought it foolish to acknowledge God, He abandoned them to their foolish thinking and let them do things that should never be done.  Their lives became full of every kind of wickedness, sin, greed, hate, envy, murder, quarreling, deception, malicious behavior, and gossip.  They are backstabbers, haters of God, insolent, proud, and boastful. They invent new ways of sinning, and they disobey their parents.  They refuse to understand, break their promises, are heartless, and have no mercy.  They know God's justice requires that those who do these things deserve to die, yet they do them anyway. Worse yet, they encourage others to do them, too.
Isaiah 55:6-7  New Living Translation
Seek the Lord while you can find Him.  Call on Him now while He is near.  Let the wicked change their ways and banish the very thought of doing wrong. Let them turn to the Lord that He may have mercy on them. Yes, turn to our God, for He will forgive generously.