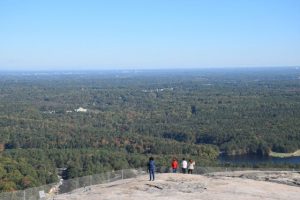 When a grain of salt is placed into a glass of water it's not long before that one grain blends in and is not noticed.  It's the same with people.  Once a person starts to ignore God it's not long before he/she will no longer recognize the tugging at the heart that only God can give.  The sense of value of belonging to God becomes so distant that it's not long before one will blindly follow the leading of the loudest promptings.
These things happen to entire nations that tend to want to quiet a group of irate people by giving in.  It's not long before these same people are demanding more.  People who act in anger and encourage others to join in are missing the most important element in their lives; God.  They search high and low creating all types of riots and demands that are impossible to meet.  The emptiness inside them grows and so does the unrest.  Have God's people become like the grain of salt that became absorbed into the glass of water?
Unfortunately when God is removed from the equation it leaves people to fin for themselves and naturally the leadership becomes the loudest people.  Many times the loudest people make demands that serve no divine purpose or promotes anything that helps others.  It's time to bring God back into the picture and to let Him rule.  He is just and He is fair.  He wins battles through prayer and acknowledgement that He is Lord.
God gives people the courage to stand for what is right and against what is wrong.  As more and more people put God first it won't be long before things are peaceful and wrongful leadership backs down.  No one can stand against God and win.  It's time to put Him back in charge and watch Him work.
Joshua 1:9  New Living Translation
This is my command—be strong and courageous! Do not be afraid or discouraged. For the Lord your God is with you wherever you go.