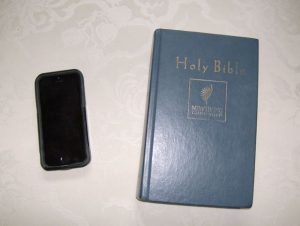 With all the modern technology even older people have access to a cell phone that will text.  There will be a dinging sound and sure enough there is a text message from a friend that is looked at immediately.  Just as soon as the message is read a reply is usually made.
What about the text message from God called the Holy Bible?  How much time passes before looking at His message?  What about a reply?
Phone texting costs money.  The text from God costs a life.  Jesus is Lord.
John 1:1
In the beginning the Word already existed. The Word was with God, and the Word was God.