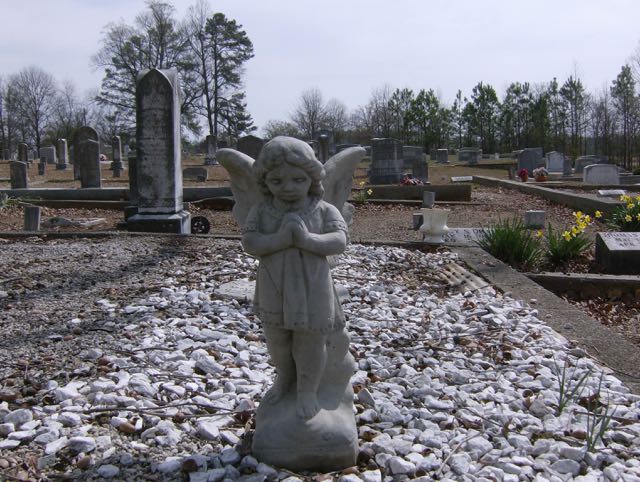 Many older church cemeteries have beautiful markers that represent the lives lived by the ones buried underneath. The wisdom brought into the church by many of these beloved people benefits us today. Ones who served in the military long ago provided us with freedoms today. Some sang in the choir or played the organ who established the musical standards that are cherished from generation to generation. Pastors who commanded respect by the way they presented the gospel remind us today of the sacredness and reverence we are to give back to God. These beautiful reminders are things we have to look forward to in heaven when we join back with our ancestors. We will see Christ in His holiness and experience fellowship and closeness like never before along with the ones we miss today. There is another church cemetery that nobody mentions.
This is not a physical cemetery but one we see in our hearts. The pipe organ that played each service with its brilliant tone now lies in ruins in the corner of our hearts. There is an empty space where it used to sit and only the elite can stand there and sing now. The choir loft sits rotting in the dirt and along with it are the memories of the voices from multitudes of beautiful altos, tenors, basses and sopranos that shook the congregation to a spirit of worship. In its place are the same elite that sings, accompanies and leads everything. When we look even further we see remnants of pews where families and friends could tightly squeeze together to make room for more. In place of pews are theatre seats with plenty of space in between where we used to sit close. Hymn books are stacked in a dark mausoleum of a closet within the church that can only be seen with the heart and not felt in the hands or seen with the eye anymore. They have been replaced with bright flashing electronics that are accompanied by that same group of elites. They want us to sing along with them but really they don't. It's their show. There is one more thing and that's the altar. Yes, even the altar that is a gathering point for prayer has been placed on the heap of things ebbing away in the cemetery. The altar???? Even Abraham built an altar to pray in each place he settled. The first thing Noah did after leaving the ark was to build an altar of prayer. Does this ever end? Can God raise back up the church when a few elite have taken over? God can do anything and He is just waiting on an opening from us. God IS the church and the church is where people assemble with other believers to bring attention as a group to God. Church is where people are welcome and all talents are used and all are encouraged to participate. It's not a show and it's not a competition to see who can have the biggest attendance of youth. Church does not age discriminate and it does not discourage people over 40 years of age. If we put God back has head of the church it won't be long before He will assemble the multitudes under His name.
Ephesians 3:20-21 New Living Translation (NLT)
Now all glory to God, Who is able, through His mighty power at work within us, to accomplish infinitely more than we might ask or think. Glory to Him in the church and in Christ Jesus through all generations forever and ever! Amen.