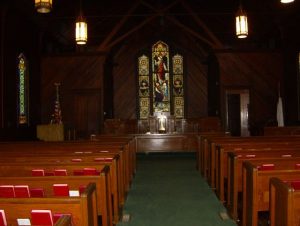 The volunteers at church are picking up dropped bulletins placing them in the trash.  The choir director is filing back the music that was beautifully sang.  At home mom is sweeping up candy wrappers and mopping up spilt sodas.  The washing machine is running filled with Easter attire that awaits an iron and ironing board.  There is one more remnant that is the purpose of Easter.
The veil is torn from top to bottom.  There is no need to consider it something to clean up because it is intended to clean us up.  The torn veil is an open invitation from Jesus to us to come to Him at all times and with any need.  Nobody needs to go on our behalf to speak to God because Jesus made it possible for us to approach Him on our own.  His arms are stretched out toward us.  Jesus made everything ok for us to run to Him in all situations.  He is our Lord.  He is our Savior.  He is Jesus Christ.
Matthew 11:28-29 New International Version (NIV)
Come to me, all you who are weary and burdened, and I will give you rest. Take My yoke upon you and learn from Me, for I am gentle and humble in heart, and you will find rest for your souls.