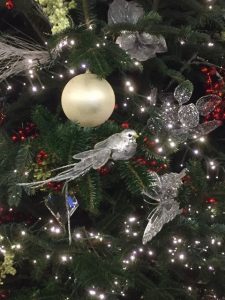 There are many older people who tell us that life is short and to make the most of our time. Time on earth is indeed very limited and the Bible speaks of even the earth itself slowly decaying.  While this is true, how do we get beyond the grief we bear when a loved one's place in heaven is ready while ours is still being prepared?
God speaks often about eternal life through Christ and heaven is where we spend eternity.  Compared to eternity an entire lifetime on earth is only a grain of fine sand on a seashore of endless white sand.  Even if Adam was still on earth today until the world ends as we know it his age doesn't matter.  Eternity is still the same for him and it lasts forever. 
It's heartbreaking to spend holidays without certain loved ones and grief is an outward display of affection toward that person.  It's normal to grieve and to miss these precious people but when we focus on their happiness in heaven it's comforting to know they are pain free and trouble free.  A day will come when our heavenly room will be finished and the doors to heaven will open to us where we will join them.
Knowing our own eternal future and the joy to come helps to promote us to encourage one another.  During this separation we can know that God never leaves us and He also has not left our loved one.  We still have God in common and He binds us to the unseen and to the things we will one day experience and understand.
We will see our loved ones again and there will be no more tears or separations.  Keeping our focus on what is ahead helps with the sadness and is an encouragement to us while we are still here. 
John 14:1-3  New Living
Don't let your hearts be troubled. Trust in God, and trust also in Me.  There is more than enough room in My Father's home. If this were not so, would I have told you that I am going to prepare a place for you? When everything is ready, I will come and get you, so that you will always be with Me where I am.