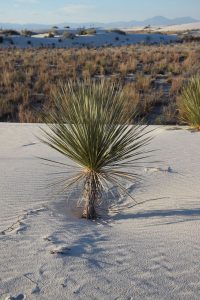 Coworkers, students and even people in our church congregation occasionally experience the feeling they do not fit in.  When this feeling hits us it creates a need to try and fit.  Some of us will attempt to style our hair like that of another person when that style doesn't fit our hair texture or face shape.  Some of us try to over utilize makeup to be more glamorous or even buy expensive face lifts and alterations.  Others of us will attempt to alter our attitudes to become more arrogant or outgoing when it just isn't who we are.
What do these examples have in common?  They are surface only.  When we see these people who seem to have everything together and not a care in the world we do not know what they carry in their hearts.  Only God sees the heart and only God are we to obey.  Moments spent on trying to mimic others are moments wasted when we could be ministering to people in need. 
While it's important to look our best, our earth suits are to use only on earth.  The greatest enhancement to these bodies is to wear a smile.  This smile isn't just turning up the corners of our lips but it's the type of smile that comes from the inside out because Jesus loves us.  Genuine love brings out the best in people and draws them to Christ.
Pleasing God is our only goal.  Trying to mimic others is a warning sign we have drifted from God's love toward us and ours toward Him.
Romans 12:2  Living Bible
Don't copy the behavior and customs of this world, but be a new and different person with a fresh newness in all you do and think. Then you will learn from your own experience how His ways will really satisfy you.