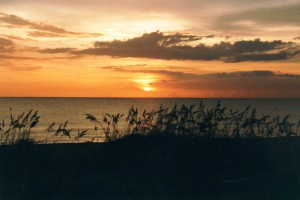 When reunions are planned things get exciting.  People cook, make decorations, send invitations and talk about what it will be like to see relatives again.  Some people haven't been seen in years that will be attending.  Others will bring their new babies and spouses.  What a great day that will be.
There is another reunion in heaven at our Lord's feast.  People are busy cleaning up old habits, serving at the church and encouraging others to know Jesus Christ.  There will be God's family members already there who have been in heaven for a long time.  There will be new babies (young and old) that have just accepted Christ as their savior. 
There are still others for whom we anxiously wait for the RSVP to God's invitation to accept Christ and become part of God's loving family.  What a day of rejoicing that will be.
In this day and time numerous people are walking through difficult times.  During these times and the waiting period for God's answers we have God's best to look forward to.  Heaven is a million times greater than coming home to baking brownies in a hot oven after a cold bad day at school.  We have everything to look forward to.  God said so.
John 14:1-3
Do not let your hearts be troubled.  You believe in God; believe also in Me.  My Father's house has many rooms; if that were not so, would I have told you that I am going there to prepare a place for you?   And if I go and prepare a place for you, I will come back and take you to be with Me that you also may be where I am.