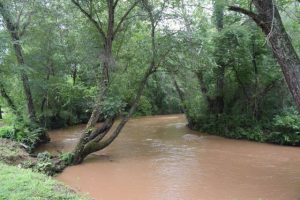 When we are angry, does the anger truly solve anything or does it take control of us?  There are lots of things during the day that make our fuses light up to the explosion point but there are things we can do.
The most important thing is not to feed it with feelings.  While the offense tends to repeat itself many times in our heads it is important to exercise forgiveness so we can move on.  If we allow ourselves to watch in our minds the continuous reruns of a bad experience it gathers more momentum in anger.  Before it gets to the breaking point of explosion it's important to pray. 
God is always waiting with a loving arm to make everything ok in His way and His timing.  He will soothe our irritated attitudes and allow us to experience peace.  Many times people are not aware they offended and God may allow a kind approach to that person.  Other times God encourages us greatly to wait before saying anything at all.
Before letting off steam on someone or having a lengthy public chat on social media for all to see, consider what it will do to our own reputations.  There are times, even if anger is justified, it's best to leave things alone because somehow the guilty party comes out smelling like a rose while we look bad.
The most encouraging thing about our anger is God knows everything that caused it to evolve.  He certainly knows how to change hearts and heal hearts.  It is our duty to quench it before it quenches us.  Anger is dangerous and the devil is licking his chops to use it to destroy our witness.  Trust in God, even if it's many times a day, and He will help us to promote ourselves past such anger.
Ephesians 4:26-27 Living Bible (TLB)
If you are angry, don't sin by nursing your grudge. Don't let the sun go down with you still angry—get over it quickly; for when you are angry, you give a mighty foothold to the devil.