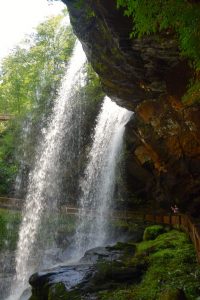 People sometimes stand in line for long hours waiting to buy tickets to a concert.  There are even people who will spend the night camped out in the rain or cold weather to get a choice ticket.  This concert lasts for only an evening.  These tickets are expensive to buy and transportation is not included.  Of course there is lunch or dinner which is another big expense.  Food service is not necessarily fast or tasty but it still costs money.
There is another ticket that money cannot buy.  God is giving them away for free through the death of Jesus Christ on the cross.  There are no waiting lines and no hold times on any phone to accept the free gift of eternal life through Jesus Christ.  Once you accept Jesus as your Savior He will identify you by giving you His Holy Spirit.  This ticket allows you entry into heaven which has the finest music and the finest dining.  It includes the greatest company you can ever imagine and that is the companionship of Jesus Christ.  Unlike an evening concert that comes and goes, heaven lasts for an eternity.
Ephesians 1:13-14  New Living Translation
And now you Gentiles have also heard the truth, the Good News that God saves you. And when you believed in Christ, He identified you as His own by giving you the Holy Spirit, Whom He promised long ago.  The Spirit is God's guarantee that He will give us the inheritance He promised and that He has purchased us to be His own people. He did this so we would praise and glorify Him.