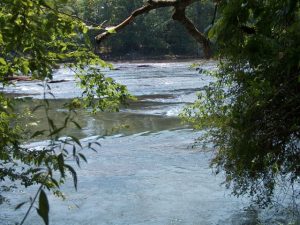 A person does not have to be rich, popular or perfect to seek the will of God.  His Word and His love are available to all who will accept it.  Anyone who humbly comes to God will see His greatness.
Pride can sometimes seem intimidating and unapproachable.  When it comes to pride, that's all there is.  As pride is humbled it is exposed that there is nothing to see.  Pride is nothing but a big puff of steam.
When it comes to God there are no limits.  God created everything from nothing and His Word is eternal.  When a person humbly seeks God through Jesus Christ they will receive answers from the Creator Himself.
The only thing worth boasting about is the love of Jesus Christ Himself.  Boasting of anything else is putting energy into something that is temporary.
Luke 18:9-14
Parable of the Pharisee and Tax Collector
Then Jesus told this story to some who had great confidence in their own righteousness and scorned everyone else:  "Two men went to the Temple to pray.  One was a Pharisee, and the other was a despised tax collector.  The Pharisee stood by himself and prayed this prayer:  'I thank you, God, that I am not a sinner like everyone else.  For I don't cheat, I don't sin, and I don't commit adultery.  I'm certainly not like that tax collector!  I fast twice a week, and I give you a tenth of my income.'
"But the tax collector stood at a distance and dared not even lift his eyes to heaven as he prayed.  Instead, he beat his chest in sorrow, saying,  'O God, be merciful to me, for I am a sinner.'  I tell you, this sinner, not the Pharisee, returned home justified before God.  For those who exalt themselves will be humbled, and those who humble themselves will be exalted."