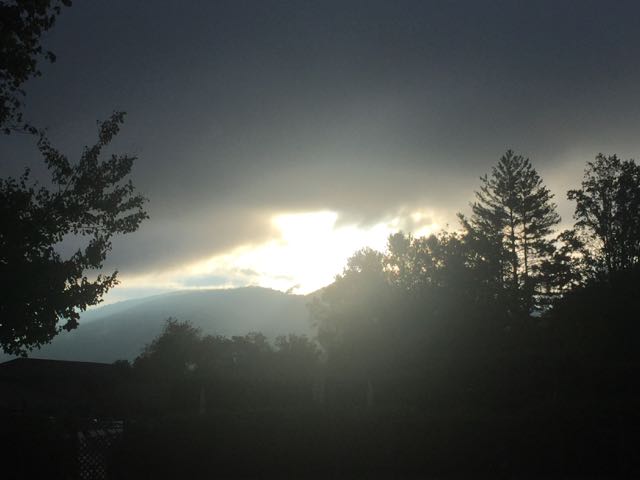 Members of a sports team know it's an ideal situation to know what's in the opponent's play book. This sought after information gives knowledge of what's coming and allows time to plan how to deal with it. Some people will actually listen at the door or try to trick someone from the other team into saying more than they planned. Knowing ahead of time what's coming is a privilege. We may not be on a team but all people have a spiritual opponent.
When we try to live for the Lord it comes with lots of opposition from the devil. In fact, if we are not opposed we should seek to find out why. The devil will approach our minds using every thought possible to make us doubt God. Every thing that does not work out the way we planned is an opportunity the devil takes to plant into our minds a "see what I mean about trusting" thought process. The devil is all about planting doubt.
Things in life don't always go as we planned. In fact, rarely do things turn out exactly how we envision them but it's no reflection on us. God slowly moves into His direction which means training us to think how He thinks. As we become more like Christ we think more like Him. We better understand the tricks of the devil and we grow to accept ourselves for who we are in Christ. As for the devil's play book; we find his tricks listed in the Bible.
Things such as doubting our salvation or questioning our self worth are famous plays by the devil to get us to give up in life. Discouragements and frustrations are huge tools he uses against us in order to defeat our attitudes. The devil will use anything he can to get us to doubt the promises of God and he will tailor make these discouragements to match our personalities and our weak points. These things are all proof that Jesus Christ has us under His wing and reasons to be thankful.
We can be better prepared for these strikes against us by prayer and studying the Bible. In the Bible Jesus tells us of the many strategies of the devil, especially when reading the four Gospels. While it's good to always be on our toes, it's comforting to know that God has our backs every step of the way. We can rest in the fact that we are on God's team which is the winning team. There is nothing too hard for God.
John 10:10 New International Version (NIV)
The thief comes only to steal and kill and destroy; I have come that they may have life, and have it to the full.