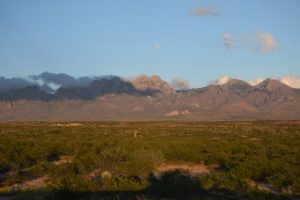 Over and over in life we are pushed out of our comfort zones.  Things work out differently than what we expect and we are left with a feeling of despair.  Friends turn on us for no reason.  One who befriended us suddenly cools and we do not know why.  It creates an uncertainty and sadness.  Knowing how to play music or a certain sport and being confident with skills suddenly becomes a worst nightmare when the performance is a total disaster.  We are left with a feeling of not wanting to participate again.
There are numerous things that come our way that take away all confidence in our abilities.  It's during these times we worship.  We seek God and His answer is always the same, do not be afraid and trust Him.
No matter what becomes a point of uncertainty in life we can trust that the promise of God is with us because the promise of God is in us.  We have not lost that promise because He is the same today as He was Yesterday and He will always be unchanging.  We can count on God.
Hebrews 13:8-9a  New Living Translation
Jesus Christ is the same yesterday, today, and forever.  So do not be attracted by strange, new ideas. Your strength comes from God's grace,