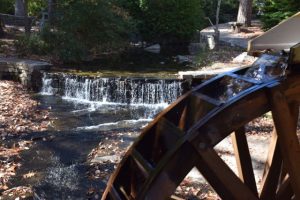 The circumstance of a boiling pot will harden an egg or soften a potato.  We can know the hearts of people by how they respond.
Circumstances stand the test of time.  From Adam until us there have been circumstances and they will exist until the end of the age.  While it's enjoyable to walk through times of things falling into place most circumstances create challenges.
It's these challenges that polish away things in our hearts that do not please God.  For some, it's a way God brings stubborn people to an opportunity to call upon God.  For others, it's an opportunity to grow more into His likeness in order to be used in greater ways.  How do we respond when things happen and we are in a situation where we endure more than enjoy?
It's a time to give thanks to God.  It's a time for us to have a check point of how we truly feel about God.  It's a time for us to experience first hand our own responses.
We have all met people with hard hearts.  Their pride, arrogance and focus on themselves are all they care about.  If they suddenly become better, most times it's a change of mind and not heart.  Their new attitude will last only long enough to get them through the circumstance or comeuppance.  They quickly go back to their pride when they feel most have forgotten his mistake.
There are others who are sincere about Christ being first in their lives.  Each circumstance promotes a smile and a caring attitude toward others.  It's an opportunity to search the Bible for new understandings and closeness to God.
A hard heart results in an even harder heart unless God shatters that person similar to the Apostle Paul.  Only then can God use that person for His glory. 
A humble heart results in new revelations, understandings and appreciations for what God wants to do in the lives of those who love Him.
Psalm 51:17 Living Bible
It is a broken spirit You want—remorse and penitence.  A broken and a contrite heart, O God, You will not ignore.
Romans 2:5  Living Bible
But no, you won't listen; and so you are saving up terrible punishment for yourselves because of your stubbornness in refusing to turn from your sin; for there is going to come a day of wrath when God will be the just Judge of all the world.