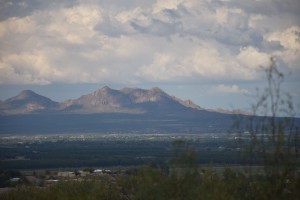 Giving is more than just money in the offering plate.  Giving is a mindset.  It pleases God when a person takes time to offer a prayer, a kind word or deed.  It takes only seconds to smile at someone. 
Giving sometimes has its own challenges.  A person appearing to be in need will sometimes hold up a homeless sign.  Many will offer extra change or large sums thinking they are genuinely helping someone.  It makes the heart angry to learn later the beggar is a rich man. Some people will appear to have an emotional need to just talk and we lend an ear and kind advice.  Later it is learned that they only wanted to ease a guilty conscience while they continue in their own damaging ways.  These deeds do not go unnoticed by God who examines our hearts.  People give out of love in order to make life better for someone else.  That is what God rewards.
God watches as we give of ourselves because we love Jesus and His people.  God also notices the people receiving the deeds.  A sincere heart is what pleases God whether giving or when we need to receive.  Honesty, sincerity and a genuine spirit are pleasing to God.
Isaiah 58:6-8
 "No, this is the kind of fasting I want:
Free those who are wrongly imprisoned;
    lighten the burden of those who work for you.
Let the oppressed go free,
    and remove the chains that bind people.
 Share your food with the hungry,
    and give shelter to the homeless.
Give clothes to those who need them,
    and do not hide from relatives who need your help.
 "Then your salvation will come like the dawn,
    and your wounds will quickly heal.
Your godliness will lead you forward,
    and the glory of the Lord will protect you from behind.