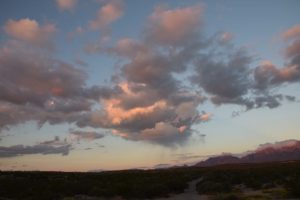 Worry happens to us all at some time or another.  It is usually a reaction to something we cannot control and the outcome cannot be determined.  Sometimes worry puts life on hold while we role play what we will say or do depending on each possible thing that may happen.  Usually our biggest fears never happen at all.
Worry is like a rusty anchor stuck in filthy muddy waters and we cannot move.  Among muddy and filth we find rodents that create fear in most people.  With rats, it's a proven fact that they cannot withstand altitudes.  They are dark, deep and damp dwellers.  Shed light on them or take them up high and they will not survive.
It's the same with worry, fear or uncertainties.  As we concentrate on the Most High God these things cannot survive.  Occasionally the worries will come right back when we say the last, Amen.  It could be God's way of letting us know He desires to spend time with us so He can allow us to know Him better.  The closer we are to God the less time is spent worrying about the things that only God can control.
Luke 12:25-27  New Living Translation
Can all your worries add a single moment to your life?   And if worry can't accomplish a little thing like that, what's the use of worrying over bigger things?  "Look at the lilies and how they grow.  They don't work or make their clothing, yet Solomon in all his glory was not dressed as beautifully as they are.