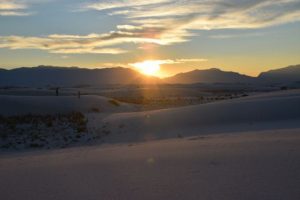 When we look about us lately our world is in disarray.  People riot in the streets destroying everything in sight yet when asked what they are protesting many cannot even state a reason.  Various places all over the globe have cities where people flock to engage in drug and sex activities, and making it acceptable has not eased the consciences of those involved.  Computers have taken over many of the jobs that a lot of people are gifted to do by hand.  This leaves them to do jobs that earn a lot of money but creates an emptiness and longing for something else.
Even in the midst of all of the turmoil we see daily God is still God.  When we consider His love and place our focus on things above we can be assured He will send showers of perfect peace.  He guarantees we have a divine purpose which is not in anything here.  God is love and He is righteous.  When His love and righteousness meet together there are no limits to the blessings He can bestow on us.  Imagine the peace possible when He includes us in the meeting of His love and righteousness toward us.
There is no love greater than Jesus Christ Who died to make salvation and peace possible.  It's true that things going on around us are very unfair and unjust but we trust in the One higher than all.  All things are possible when His love and righteousness look down to us from heaven and His Holy Spirit dwells in us.  He takes care of all things.
Psalm 85:8-11 New International Version
I will listen to what God the Lord says;  He promises peace to His people, His faithful servants—    but let them not turn to folly.  Surely His salvation is near those who fear Him, that His glory may dwell in our land.  Love and faithfulness meet together; righteousness and peace kiss each other.  Faithfulness springs forth from the earth, and righteousness looks down from heaven.