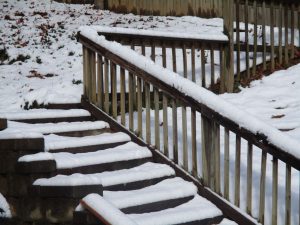 Guilt is like a weight that holds us back in life.  In order to deal with these feelings many times we will keep busy or play a radio.  We want this feeling to go away because it effects everything we do.  All we can think about is the discomfort it causes and we want a way out.
Getting rid of guilt is easy when we know what we have done wrong.  We told someone no when our heart was telling us to say yes.  A phone call should have been made days ago and we keep putting it off.  We turn on a friend or secretly cheat and at the moment it got us through what we thought was a tough situation.  These moments of a wrong decision can cause long periods of guilt.
If we confess our sins He is faithful and just to forgive us.  The secret of overcoming guilt is to honestly confront it.  Once we are truthful to God we may feel a tugging in our heart to approach the person we wronged or we may get our peace immediately.  The healing comes with confrontation to the wrong itself and follow the leading of God afterwards.
What if we have a guilty feeling and cannot think of anything we said or did wrong?  Many times it's nothing we have done to create the guilt but a tugging from God to seek His face.  God wants to speak to us and possibly move us into a ministry or closer to Him.
Whether the guilty feeling comes from a wrong we committed or the feeling that comes from nowhere, we are to approach God.  Once we approach God in sincere prayer we can expect to be shown things within our hearts that hinder us from moving forward toward a closer walk with God.
Hebrews 4:15-16   New American Standard Bible
For we do not have a high priest who cannot sympathize with our weaknesses, but One who has been tempted in all things as we are, yet without sin.  Therefore let us draw near with confidence to the throne of grace, so that we may receive mercy and find grace to help in time of need.