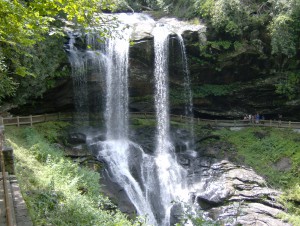 Many people fill their minds with trying to figure every thing out.  While there are things that come into our lives that need our attention in order to work out many things aren't meant for us to handle at all.
We can avoid being late by always leaving early.  We can avoid a bad grade in school by preparing our lessons.  We can avoid being out of shape physically by eating right and exercising.  We can avoid spiritual pitfalls by studying the Word of God and praying.
It is very simple to do our part in all these things.  We are prepared for appointments, tests and fiery darts the devil throws at us.  Our minds are focused on the simplicity of how God intends for things to be done.  However the biggest mind bogglers and worries come from things that only God can handle.
There are numerous things that happen and we have no control.  When we cannot put our finger on the cause or outcome of certain situations many times we go into a panic.  The act of not doing anything can be very intimidating for some of us.  The worries mount up and we become useless in any situation because we spend our time trying to figure things out instead of seeking God's ways.
When we take on God's yoke, He is not adding anything to the worry that is debilitating to us.  Instead He is looking for a swap.  He will take our worries and give us His very Own yoke.  His yoke consists of peace, contentment and joy. 
Certain burdens are not meant for us to handle and our preparation for these times in life comes from seeking His face in all things.  He enables us to come along by His side as He looks down on these worries from above.  From His heavenly perspective these worries that devastate us become one more minor thing for Him to remove or guide us through. 
Matthew 11:28-30  New Living Translation
Then Jesus said, "Come to me, all of you who are weary and carry heavy burdens, and I will give you rest.  Take My yoke upon you. Let me teach you, because I am humble and gentle at heart, and you will find rest for your souls.  For My yoke is easy to bear, and the burden I give you is light."