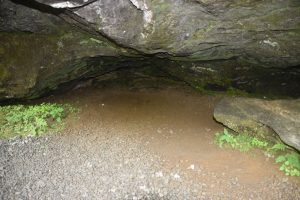 It does our heart good to know we have helped people.  We slip a few bills of money in an envelope to somebody without them knowing it is from us.  We make a phone call ahead of time to a friend alerting them to show favor to a certain person.  We make a hospital visit or an unexpected call to someone.   When we see the look of happiness on the person's face or hear the excitement in his/her voice it makes us feel good all over.
The hard part is keeping our tongues from boasting to our friends about what we did for these people.  For each time we tell another person of our deed, it is one less blessing in heaven.  Whether we tell a group of people or only one person the blessing is over.
Suppose we are on the receiving end of one telling us about what they did for another person.  How does it make us feel?  There is no describing the feeling.  It isn't jealousy, anger or one of wanting to compete.  It isn't a feeling of being happy for the person doing the telling.
Why waste such a special blessing?  Certain things are between us and God. 
Matthew 6:2  New Living Translation
When you give to someone in need, don't do as the hypocrites do—blowing trumpets in the synagogues and streets to call attention to their acts of charity!  I tell you the truth, they have received all the reward they will ever get.