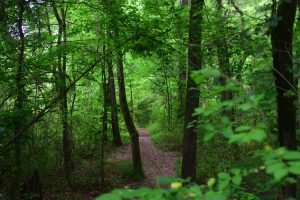 We keep getting rejected.  All rules are followed and all advice is taken yet the answer is still the same.  We are told not to give up and to keep on trying.  Our efforts are noticed and appreciated but still the answer is no.  How do we not take it personally when we have approached every last person in charge and we do everything that is expected of us?
We are told we will be kept in mind next time yet next time comes and our phone doesn't ring.  Appointments are being set for the next set of opportunities yet all slots are taken.  Opportunities come and go and it's almost as though a group of invisible body guards are preventing us from even getting our name in the drawing.  The ones overlooking us each time reject us with a smile on their faces and a somewhat of an empathetic attitude expressing their regret toward us.  On the outside it seems sincere but just barely under the surface the insincerity shows through.
Many of us go through these rejections.  We put forth all efforts and there are no reasons why we should not succeed yet there is an invisible force that shoves us away each time.  People advanced in the ministry refer to these as closed doors.  When it seems that we have enough doors to build an entire hotel and all of them are closed where do we turn?
One important thing to remember is that all disappointments must first be approved by God for the devil to deliver.  Some disappointments are God's own way of saying He has something better for us.  It's possible He is allowing this for our own protection from a bigger disappointment.  God knows all things and one thing for sure is that eternity is far longer than any achievement we earn here. 
God sees our efforts and He knows our heart's desires.  Our desires are given to us by God to fulfill His divine purpose.  We may not get utilized the way we imagine right now but God never forgets our efforts and His divine purpose for our particular talents and desires may begin when we enter eternity.  We are God's masterpiece and He will see to it we fit where He intends for us to fit. 
Isaiah 55:8-9  New International Version
"For My thoughts are not your thoughts, neither are your ways My ways," declares the Lord. "As the heavens are higher than the earth, so are My ways higher than your ways and My thoughts than your thoughts.