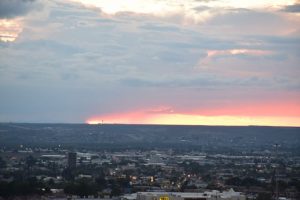 We are free to choose our responses but it's our responses that choose to either reward or punish our choices.
The Bible speaks much about wisdom.  In fact wisdom is to be cherished more than gold.  Wisdom keeps us out of trouble.
It's a wise thing to do to think things through.  There are simple every day things to think through and it takes only a few seconds.  One example is traffic.  If we drive a block further to get a traffic light it will let us safely onto the road.  These days people will barge across heavy traffic turning left to save a couple of feet without realizing it takes more time and creates hazards for others.    Thinking things through is simple and takes very little time.  It's during these times of thought God can direct us.  It's an opportunity to make God first place in simple situations.
Think first and act accordingly.  It will save us from a truck load of hidden obstacles later. 
Proverbs 2:6  New Living Translation
For the Lord grants wisdom! From His mouth come knowledge and understanding.