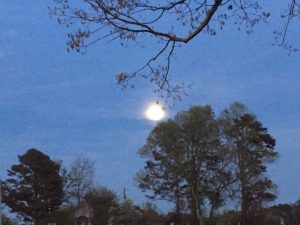 It is shocking and disgraceful to learn someone is plotting our demise.  Whether we overhear someone talking behind our back or someone tells us what is being planned, the shock is still the same.  Many times we do not find out until we are served with a consequence for something we know nothing about.
We will be asked by a boss to train a new person and we have no clue the trainee is being poised to replace us.  There are times when we do everything God leads us to yet some people are grooming others to join in with them to create our demise.  Each of these situations leave us in a lurch.  We have no idea what to do next or how to respond properly.  While these consequences arranged by others hit us suddenly, the ones setting us up have planned for a long time.
The one thing that crosses our mind most of all is why would God allow such a painful and devastating heartbreak.  Just remember, it's ok to cry and express to God the gut wrenching shock we are left with to endure.  We can also know that God had many reasons for allowing such hurt to come to us.  Whether He is moving us on or making us stronger, He is still in total control.
Such evil and heartless plots against us never go unnoticed by God.  He is watching their every move and in due time the demise will be on them.  Isaiah stated that no weapon aimed at us will prosper.  While it seems that evil won and we lost we can know that every set back for us is a set up for God.  We may not see our prosperity right away but what replaces our losses are far greater than anything we lost.
As we remain focused on God and seek His face for what we are to do next He will raise us up.  There is one warning and that is to not rejoice if these enemies meet with disappointments because God will surely quit punishing them.  We never have to answer for what others do to us but we always have to give an account for our own selves.  Remain true to God and honest with His will for our lives and He will protect us and bless us.
Psalm 31:19-20
How great is the goodness You have stored up for those who fear You. You lavish it on those who come to You for protection, blessing them before the watching world. You hide them in the shelter of Your presence, safe from those who conspire against them. You shelter them in Your presence, far from accusing tongues.