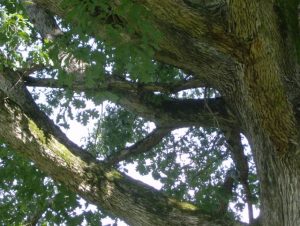 Jesus does not call unless He is prepared to equip.  A person is alone and upset but you don't know what to do or say.  At the same time there is a tugging in your heart to say something. 
Jesus has all the words and all the solutions.  After seeking God's blessing and giving thanks, a simple, "can I pray for you," or "if you're going to be here for a while, I will be happy to sit with you," means a lot to some people.
Jesus took only five loaves of bread and two fish to feed thousands.  First, Jesus blessed the food.
The response may be one that lifts you both up.  However there are responses that are discouraging or even hateful.  Either way it is a blessing.  A person is comforted by allowing yourself to be used by Christ or a person has an opportunity to unleash hurt and anger that has been building up for a long time.  A person's response does not determine your reward for obedience.  A Chaplin said things very beautifully the other day.  If we don't show up, God can't show out.  All God needs is a willing spirit.  He will do the rest.
Mark 6:41
Jesus took the five loaves and two fish, looked up toward heaven, and blessed them. Then, breaking the loaves into pieces, He kept giving the bread to the disciples so they could distribute it to the people. He also divided the fish for everyone to share.