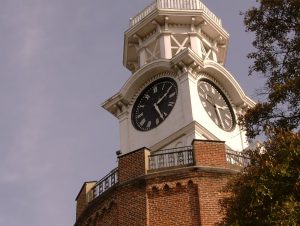 Time is a gift from God.  We have no way of knowing when our clock will run out.  Therefore it's important we make the best use of our time.
How many hours in the day are spent texting or sitting behind a computer?  Have those hours helped anyone?  The moments spent alone with God or reaching out to others are the ones God cherishes the most.
The way we use our time determines how time will use us later. 
Are we a good friend to our time where moments are invested in things that put a smile on the faces of others, direct others to Christ or serve where needed?  If so, we will reap glorious moments knowing we have pleased God.  Do we waste time trying to gain wealth or popularity that make us feel good for the moment?  Is so we will reap a few moments of praise from people.
Time is our friend if used wisely.
Ephesians 5:15-16  New Living Translation
So be careful how you live. Don't live like fools, but like those who are wise.  Make the most of every opportunity in these evil days.