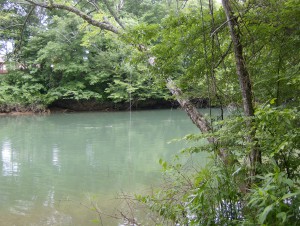 In Christ we are never alone.  No matter how dark the night, His light shines above.  No matter how much we cannot see His hand, He sees from a heavenly view.  No matter how long without hearing a word of encouragement, His words never fail.   No matter how alone we may feel, He has never left us.
It's the times He does everything for us and has everything in His control, we do not see, feel or hear Him.  His greatest works are the done during the times we are totally out of control of things and He has it all.  We are always protected, supported and loved by our Heavenly Father.  All good things are being prepared.
Psalm 94:18-19
 When I said, "My foot is slipping," Your unfailing love, Lord, supported me.
 When anxiety was great within me, Your consolation brought me joy.