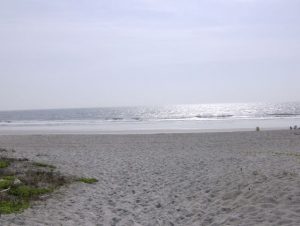 It would take a book larger than the world to explain just one second in heaven.  There are things on this earth such as beautiful mountains, sunsets and streams that can be above anything we can explain.
We can sit for hours and explain an awesome scene.  There is beauty in a sunset that cannot be recreated on canvas because there are no paints to perfectly match the brilliance.  There are only certain machines that can reach the ocean floor but it is impossible to get the full scope of things.  This includes even the things within a mile of where the machine touches down.  Snow covered mountains that reflect the sun rays of heaven cannot be explained in human words.  There is no comparison to the heavenly beauty.
If we could explain heaven in earthly terms to include all words of brilliance and glory, it would be like a thimble full of ocean water compared to the full ocean.
Proverbs 30:4
Who but God goes up to heaven and comes back down? Who holds the wind in his fists?  Who wraps up the oceans in his cloak?  Who has created the whole wide world?  What is His name—and His Son's name?
Tell me if you know!