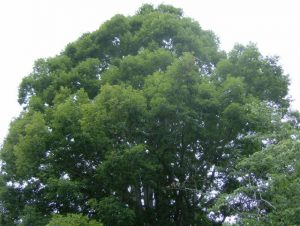 At first it is only a small twig sprouting from the ground.  Then a few leaves appear.  Months go by and the twig with a few leaves gets taller and bigger around making even more leaves.  Later limbs appear and even later those limbs become branches.  The entire tree becomes a place of safety and protection for animals and people alike.
People rarely stop to think that along the years the tree endured many hardships.  Freezing weather, storms, brutal heat, floods and droughts have challenged this tree yet nobody notices anything except the tree itself.  It's still a tree.  It still stands tall.  It still represents what God intended for it to be.
What about us?  We endure seasons of temptations.  We have hurdles of disappointments, discouragements, enemies we thought were friends, tempting habits of others to change us and sad goodbyes.  We grow older and endure the changes in life.  First grade school, high school, college, work, retirement and senior living.  Each phase has its own set of challenges that come at us from all directions.  We look at people who seem to have things all together and want to be like them while those same people are less secure than us all.
We are faced with a choice moment by moment.  Do we transform our image to fit in making a few years of life on earth easier, or do we stand firm in the love of Jesus Christ knowing He made us unique and for His purpose.  Have we gone along with the so called in crowd so much that others can no longer identify what we really represent? 
Look at the example of a common tree.  It can be identified as oak, pine, maple or cedar because it stands firm year after year no matter what.  Can we still represent the love of Jesus Christ after many trials?  Faith is continually being tested and endurance continually strengthened.  God finds us worthy of such a calling or He would have passed us by.  It is far better to find favor with God than to fit in with the crowd for what appears to be an easier life.  This easier life is just for show and showtime is over at the end of life.  Our showtime begins when God identifies us as His own and the show never ends.
Colossians 1:22-23  New Living Translation
Yet now He has reconciled you to Himself through the death of Christ in His physical body.  As a result, He has brought you into His own presence, and you are holy and blameless as you stand before Him without a single fault.  But you must continue to believe this truth and stand firmly in it.  Don't drift away from the assurance you received when you heard the Good News. The Good News has been preached all over the world, and I, Paul, have been appointed as God's servant to proclaim it.