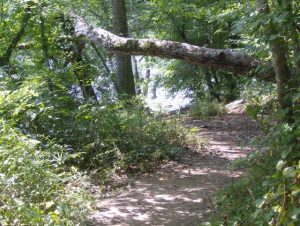 The closer we become to God the more some people alienate themselves from us.  We get along fine with them.  In fact we have had some of these people in our homes.  We have laughed and cried together.  We have gone out on weekends to enjoy a program or a vacation.  We have talked on the phone for hours yet somehow we aren't as close as we used to be.
Nothing has happened between us.  No harsh words have been exchanged but slowly they aren't as available as before.
The fact is they are growing more uncomfortable little at a time.  Something in their spirit is restless and they don't know why.  As we take the time to ponder our friendships we realize they have no interest in God or the Bible.  They are starting to see themselves as God sees them and the most common thing for ones like that to do is to find friendships with others like them.  They do not want to be exposed for the things they do in secret so they find new things to do away from anyone who walks in the light.
It's not us they are avoiding.  They are avoiding themselves.  Some of the things in their hearts that need a change, they are not willing alter.  We have not lost a friendship in these people.  We have been protected by God.  He will send new friends that lift us up. 
John 3:19-20  New Living Translation
And the judgment is based on this fact: God's light came into the world, but people loved the darkness more than the light, for their actions were evil.  All who do evil hate the light and refuse to go near it for fear their sins will be exposed.