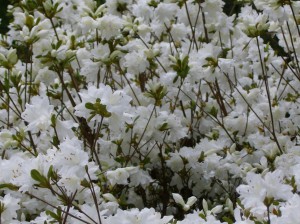 The Bible speaks of trusting God and looking to every man as a liar.  No matter how many times we are forgiven there is the temptation to stretch the truth or out right lie when confronted with an issue we do not want to face. 
Jesus tells us to forgive seventy times seven, meaning to always forgive.
There are other situations where a person deceives in a serious way or deceives over a long period of time where trust can never be placed in that person again.    No matter how hidden an untruth may be sooner or later the truth comes out.  It's a horrible shock for a young person to go out to lunch with her parents to find her steady boyfriend with a new girl.  He told her earlier he had too much homework to do.
It's a slap in the face to have a group project where all people are needed.  A lady who is counted upon tells the group of a sick mother and cannot help out.  Later she is seen in another group at the same time she would have helped the original group.
There is no humanly possible way to trust such deceit yet God tells us to forgive each time.  With deception nobody wins.  The person betrayed has a long healing process ahead of them.  The betrayer continually feels uncomfortable trying to avoid the people they deceive. 
The truth indeed sets us free and it prevents a multitude of consequences later.  There are times when people can ask others for forgiveness and be forgiven and efforts are made to change.  Friendships are restored and relationships can start over.  Other times there have been too many damages done where the trust is gone.  We are instructed to forgive but there are no requirements to be friends with one who continues to deceive.
God, Who is always honest and true is where we should place our trust.  God will reveal to us the ones who are true friends.
Psalm 118:8
It is better to take refuge in the Lord than to trust in man.