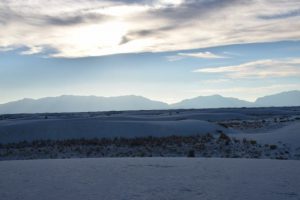 It's a fact.  People will wrong other people.  Many of us will pick up the phone to find a sympathy partner or an ally.  While there is some comfort getting with others to plea our case, the important thing to remember is Christ is the Victor.
When our thoughts and prayers are turned toward God and away from the hurts it puts the responsibility on the Victor.  Jesus is Victor in all things, even the biggest most complex things of them all.
Many times months and years of thoughts are placed on how people get by with the hardships they cause others.  We wonder how many more people they are going to hurt while they get promoted.  We spend many hours trying to figure it all out when enemies prosper.  People will talk favorably about our enemies while we still hurt and we grasp for ways to deal with the discomfort.  We continue to be baffled at why we work very hard yet the boss promotes everyone but us.  We even overhear the boss telling others they dislike us and we will never get a promotion there.  Hours upon hours are spend trying to find ways to impress, retaliate or gossip in order to find some relief and no peace comes.
In the mean time there is God.  The numerous hours spent wondering how to manipulate around our hurts could easily be placed on God.  God can do all things and nothing is too hard for Him.  It's just as easy to pray asking God to show us favor in these type situations as it is to wonder about the comeuppance of our enemies.
If our enemy gets the comeuppance we think is deserved the only benefit is a few moments of gratification.  However if we pray for God's favor toward us out benefit will be a lifetime of peace and things will start to work out.  Whether a comeuppance for our enemy happens or not, God can still open doors that are closed.  He can make a path where there is no path.  He can grant peace and comfort in the midst of even the greatest of storms.
Psalm 20:5  New Living Translation
May we shout for joy when we hear of Your victory and raise a victory banner in the name of our God. May the Lord answer all your prayers.