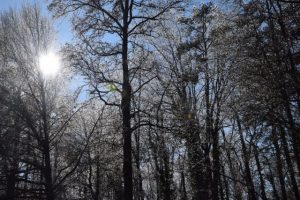 Suppose we have a boss who favors one person.  That one person gets promotions yet he breaks all the rules and doesn't work as hard as the rest of the team.  How do we handle such a boss?  The Bible refers to the "term masters and slaves" quite often.  We are all slaves to some people and situations while we are masters over others.  It's very offensive and discouraging to have such a master who has no regards for the feelings of their workers.
It's at that time we turn the situation over to our Heavenly Father Who knows all things.  Speaking to God on behalf of such unfair treatment is better than going over the boss's head to complain.  God will deal with the heart of such a boss.  It may take a long time to see any outward results but we can be assured that God is working on that boss from the inside out. 
God is also famous for creating new places to serve that we have never considered.  He leads us beside the still waters where situations are more rewarding and the masters over the situations have a genuine heart of service to our Lord.  During the waiting days our focus is to remain on God and that He is the Master of all people.  He takes care of the ones who serve Him with gladness and He will see to it doors are opened in His timing.  As we wait on His timing it is an opportunity to use the situation to draw closer to Him and to understand His will.  He will take care of us and he will deal with the ones causing hardships for each of us.
Colossians 4:1  New Living Translation
Masters, be just and fair to your slaves. Remember that you also have a Master—in heaven.