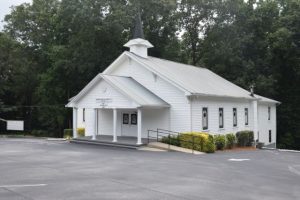 Tithing is not a popular sermon or subject to discuss because it refers to the pocket book.  However God promises that tithing will bring blessings in abundance. 
The subtraction of dollars from our income is something we see whereas the unseen blessings create uncertainty for many people.  Ninety percent of income is ours to do with what we wish and only ten percent belongs to the storehouse.
In many countries a paycheck is already deducted before it is handed to us.  We see the total amount deposited to our account but on the opposite side is a statement telling the things removed from our pay before it even reached us.  There are various taxes and benefits plus other percentages that we may have chosen to invest.  However there is nothing removed for our Lord's storehouse.  God is trusting us to remove this on our own. 
Can God trust us?  If so, He will trust us to handle the blessings He sends.  Some blessings may be spiritual that we do not see.  These are the type blessings where we are granted favor when hard times come or we have the right friends at the right time to help out.  Other blessings are more obvious where something goes on sale that we otherwise can not afford.  The various types of blessings are unending and the blessings themselves are hand picked by God.
Malachi 3:10-11  New Living Translation
Bring all the tithes into the storehouse so there will be enough food in my Temple.  If you do," says the Lord of Heaven's Armies, "I will open the windows of heaven for you.  I will pour out a blessing so great you won't have enough room to take it in!  Try it!  Put me to the test!   Your crops will be abundant, for I will guard them from insects and disease.  Your grapes will not fall from the vine before they are ripe," says the Lord of Heaven's Armies.