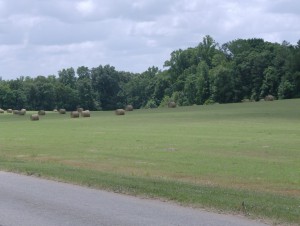 To walk a mile in another person's shoes sounds simple enough, but it is not.  Their shoes will either be too tight, too loose or rub in all the wrong places creating a discomfort.  People's shoes always wear differently as each person puts pressure on different parts of their feet as they walk.
The growing experiences in life are dealt with differently by each person.  Challenges may be similar but when personality, pasts, disappointments and hardships are taken into consideration, each person handles things slightly different.  We can understand and pray for our brothers and sisters through challenges but we can never know fully the impact those challenges have on others.
Comparing them to us or us to them opens a door of judgment that only creates conflict.  We have no idea what their journey consists of.  What we do know is Jesus loves us.  He understands us and forgives us.  Jesus does the same for them.  We are not expected to know why a person responds the way they do but we are expected to love and accept people just as Jesus accepts us.  A little love and compassion goes a long way.
Matthew 7:1-3
"Do not judge, or you too will be judged.  For in the same way you judge others, you will be judged, and with the measure you use, it will be measured to you.
 "Why do you look at the speck of sawdust in your brother's eye and pay no attention to the plank in your own eye?