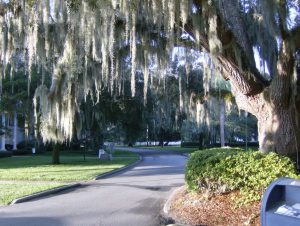 There are times when everything goes like clockwork.  Our routine becomes so ordinary we rarely think about what comes next in our day.  We can count on our job, our church and our circumstances then without notice something comes along to create an uncertainty.
It seems that once one obstacle stands in the way another one follows until our confidence comes unglued.  There are things we have never experienced before and we do not know how to handle our next plan of action.
For us who experience frequent situations to upset our plans we become more used to relying on God to light our path.  There are others who spend almost a whole lifetime of things working out before experiencing an obstacle.  They are devastated with even the most minor situation.  It is at that time we can minister to them.
A lot of us wonder sometimes why certain people never have a problem.  They are always happy and everything goes their way.  Is this really a blessing to these people?  Have they ever relied on God for anything at all?  Do they really know what it's like to walk hand in hand with God through trials and see how He works things out?
While it's not right to hope for obstacles for these people on easy street, it is right to pray that God reveals Himself to them in a way they will understand. 
As for us who continually walk through challenges it is important to know that we are not alone.  God never leaves us.  We are always in His presence and His warm embrace accompanies us in all situations.  Many are the afflictions of the righteous but God delivers us out of them ALL.
Deuteronomy 31:8  New Living Translation
Do not be afraid or discouraged, for the Lord will personally go ahead of you. He will be with you; He will neither fail you nor abandon you.