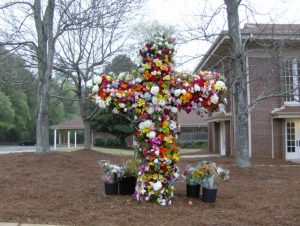 In the book of John chapter 18 verse 38a Pilot asked Jesus, "What is truth?"  The dictionary refers to truth as real facts about something.
How do we really know the truth about something when so many people can give a separate account of the same thing.
One person explains it this way.  Several people can stand around an elephant.  One person explains the trunk in fine detail while another one describes the foot yet another one tells about the magnificent tusks.  While each person is giving an accurate description the others can disagree.
When we look at truth as a philosophy there is room for lots of confusion.  When we see truth as The Man…….. Jesus, we can be set free.
John 8:31-32  New Living Translation
Jesus said to the people who believed in Him, "You are truly My disciples if you remain faithful to My teachings.  And you will know the truth, and the truth will set you free."