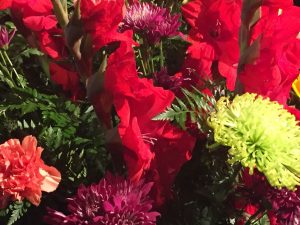 Many of us have made plans for a future.  Whether it be for a certain vocation or a particular organization, we have a sincere desire to be involved.  We polish our skills and follow through on all the fine details required but the answer is always the same.  We are told there are no openings or we are told to continue to jump through even more hoops.  The frustrating part about it is openings become available and others are easily accepted.
Again and again we approach the people in charge and it's always the same rejection.  If only we had a different skill we would be accepted right away according to some of the decision makers.  We know deep inside our gut that even with a different skill the answer would still be no.  How do we not take these things personally?  What could we possibly be doing wrong when we have studied, practiced, planned and gone the extra mile for a long time?
When our desires, efforts and even prayers go unnoticed we need to ask ourselves what would Jesus pray if He is the one doing the praying.  Would Jesus pray that certain people quit to leave an opening?  Would He pray that the person in charge have a total change of attitude toward us?  Would He pray that we would be accepted for the skills we have even if they don't want us?
It's very possible and almost likely that Jesus is protecting us from a group, vocation or organization that is poised to hurt us deeply.  Take a moment to look closer at these various places we want to belong.  Are the people happy?  Do some of them have attitudes?  Is the person in charge one who never smiles because he/she is under pressure from their authorities?  The most import question to ask ourselves is do we see Jesus in this situation?  Even in church groups people can be cliquish and about their own agenda where Jesus is very low on priority.  Would we be truly happy there?  Are we trying to fit with a group or do we truly want to please God Who is the ultimate boss?
Our prayers should center around Jesus and what He would have us do or not do.  Obviously He has made it clear we are not to become involved in a situation where we are continuously rejected even though we follow all the requirements to joining.  The devil is famous for wanting to push us into something that looks brilliant but turns to darkness once we get there.
Have we thanked God for protecting us?  Have we asked God to reveal to us what we are to do with the desires of our hearts?  During the times when doors continually slam in our faces we are to turn this time back over to God in prayer.  It is up to God to open certain doors for us that cannot be closed by people.  It may not be an open door to a high paying job or a position of fame but it will be a door specifically open to us from God.  It will be a door of peace and contentment where He uses the skills and talents He gave us and it will all seem natural to us.  God may or may not choose to reveal to us what He allowed to be closed to us but we can be assured that He was covering our backs.
Proverbs 16:3  New International Version
Commit to the Lord whatever you do, and He will establish your plans.