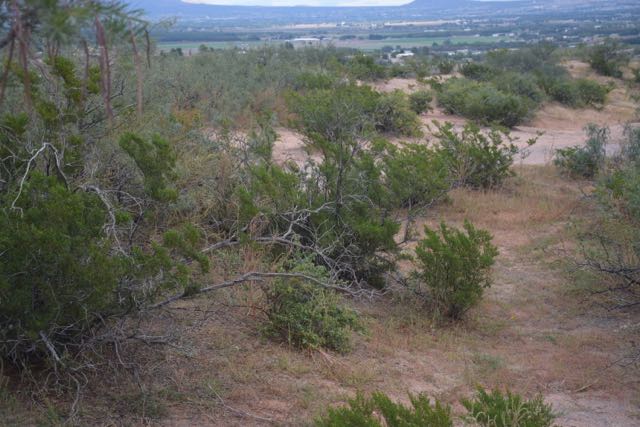 There are times that come to all of us where God seems absent. It happens during the times we call on Him in desperate situations. We find ourselves in a crisis and it's as though our prayers bounce off the ceiling and hit us in the face. The emptiness we feel inside cannot be explained other than it adds more desperation to an already critical situation. Where is God?
Some of the most comforting words ever said are these: When we call upon God and there seems to be dead silence, it's when He stops to listen. We cry out and the silence we experience is Him stopping to notice us. He is stopping to understand what we are saying. He is stopping to bring silence to a situation that's in an uproar. While He is stopped He is selecting His choicest blessing for us. At the same time He is preparing the blessing He is also grooming our hearts to have a deeper faith.
There are times God answers our prayers in ways we do not understand. His answers often times require change. We rejoice when a toxic person is removed from us yet we do not understand the reason for who He selected as a replacement. Maybe He wants to grow that replacement into His likeness through our witness. God has all kinds of reasons for doing what He does. The greatest act of love is the death of His Son Jesus Christ on the cross. It seemed so final until He rose from the dead and sent His Holy Spirit to guide each of us in all things.
We are never alone even during the sounds of silence coming from heaven.
The lady with the issue of blood who touched the hem of Jesus' garment caused Him to stop. Before asking His disciples who touched His garment, He stopped. It's the same for us. When we call upon Him wanting His attention He first stops to listen. When we are through with our prayer and He remains silent He is still listening to our hearts.
God's timing is always perfect. He has not overlooked us. He will shine His light upon us at just the right time and place. During these silent times He wants us to experience the joy of what is about to come. His answers are always beautiful and perfect.
Psalm 139:7-12 New Living Translation (NLT)
I can never escape from Your Spirit! I can never get away from Your presence! If I go up to heaven, You are there; if I go down to the grave, You are there. If I ride the wings of the morning, if I dwell by the farthest oceans, even there Your hand will guide me, and Your strength will support me. I could ask the darkness to hide me and the light around me to become night—but even in darkness I cannot hide from You. To You the night shines as bright as day. Darkness and light are the same to You.