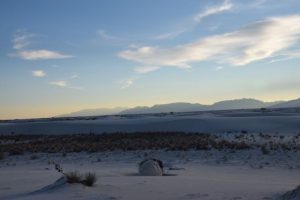 As a young person having a job at a fast food restaurant is an opportunity to grow.  The pay is very little and the work is hard.  The hours are long and the glamor is not that great.  When that young person wants to move to a better position he will apply at places that seem more glamorous.  These places require Sunday attire and a professional attitude.  Hopes are quickly dashed when he learns that the pay is less than a fast food restaurant.
A teenage girl baby sits to earn extra money for college.  She sits for a lot of different people.  Quickly she learns that the richer person pay a lot less for her sitting than the person on a standard income. 
An elderly person earns extra money cleaning houses to supplement her fixed income.  She is able to get the extra money she needs.  One day she gets an opportunity to clean the home of one who is popular because he has a showbiz job.  She spends several hours cleaning a very dirty house only to learn she wasn't going to get paid at all.  The showbiz celebrity's way of thinking is that it should be an honor to be allowed to serve at his big house.
These things happen to people regularly.  Rich, popular or glamorous people end up using hard workers out of pride.  Hard working people feel obligated because they have an idea that the richness or popularity of these people are beyond being challenged.  People feel too many enemies are to be made if they expose what is really going on.
It's ok.  God already has them exposed in His heavenly kingdom.  Whether these people are challenged or not, God knows.  It's ok to be too busy next time to turn down these opportunities to be used.  It's ok if these users and abusers no longer like us when we turn them down.  They never liked us from the start.  Their smiles toward us while we worked hard were not smiles of approval but instead sarcastic laughter in their evil hearts.
We lose nothing when we walk away.  God will take care of us and He will see to it we have enough.
Psalm 37:16-17  New Living Translation
It is better to be godly and have little than to be evil and rich. For the strength of the wicked will be shattered, but the Lord takes care of the godly.