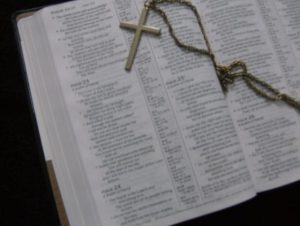 Pride is something to avoid at all costs because it pumps people up higher than God.  It brings attention to human efforts where others become focused on the person and not God Who gave them the talents.  This type of pride is very selfish.
There is a pride that is acceptable and that is to delight in being part of God's family.  It gives security and comfort knowing that whether we are accepted or shunned by others we are part of God's eternal family.  This type of pride gives reason to want to share the good news with others. 
Ephesians 1:4-6  New Living Translation
Even before He made the world, God loved us and chose us in Christ to be holy and without fault in His eyes.  God decided in advance to adopt us into His own family by bringing us to Himself through Jesus Christ.  This is what He wanted to do, and it gave Him great pleasure.  So we praise God for the glorious grace He has poured out on us who belong to His dear Son.