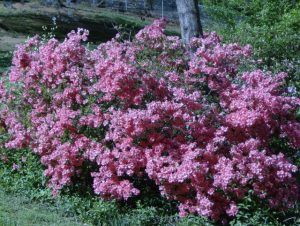 There are no guarantees that we will live comfortably with no oppositions, no matter how dedicated we are to God.  In fact the Bible speaks much about trials and injustices done to us.
We live in a fallen world where most people think that to cheat, lie and steal are the ways to get ahead in life.  What does it mean to get ahead? 
The top position at a company does not guarantee happiness.  In fact it adds to more frustrations because the thrill of the chase is gone.  Owing many homes and a lot of land accomplishes nothing because none of these things can be taken to heaven.
It is common knowledge that things in this life will upset our comfort zones.  Some things that happen are so horribly unfair that our only recourse is a pleasant smile as we move on.  There are greater hurts that take place in churches because we view our church as a safe haven but churches are the main focus for the devil.  The devil will take even the best of intentions and manipulate things where everything turns out wrong and membership goes away.  Committees become deaf and blind to the impact decisions are having on people giving church family members no other choice but to leave.
There are many situations that are totally unfair and chances are things will never be resolved fairly.  This is when we place our trust in God Who created all things.  God is interested in our hurts and His ultimate resolution rests in His arms until the day of judgement.  Even the worst situations will be resolved when we see Him on the throne in majesty and glory.
While we are still here going through challenges thrown at us from even our friends we trust that God is working in us what others are doing to us.  This enables us even greater opportunities to place our trust in Him while we see His hand at work bringing about a victory.
God is angry with the wicked every day.  However we who seek God's will and do what is right will be closely watched as we respond to actions done against us.  God sees all and He knows all.  Will our response to unfairness be pleasing to Him?
1 Peter 2:19-20  New Living Translation
For God is pleased when, conscious of His will, you patiently endure unjust treatment.  Of course, you get no credit for being patient if you are beaten for doing wrong. But if you suffer for doing good and endure it patiently, God is pleased with you.