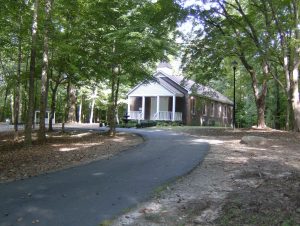 In today's world it's happing more and more.  The Bible is very clear when It states in several places that the last days are evil.
We watch the news and see reports of all types of unthinkable things which has become a normal way for some to live.  Mothers will have their own children distract a cashier in a store while she hides merchandise in her pocketbook.  A dad will tell his fifteen year old son to act like a ten year old in order to get a discount.  The head of a family will abuse family members yet tell them to sit quiet in church while he is on the deacon committee.
Giving false impressions is the same thing as lying.  However in today's political correct world it's ok to live double lives in order not to offend evil doers.  When approached one of the most famous retorts is to say, "So, what's wrong with that?"  Unfortunately many people see nothing wrong with wrong because they have lived in such a way for so long they have actually lost touch with their own consciences and convictions.  Trying to reason with these mindsets is beyond anything a person can do.  It takes an act of God through prayer to reach those whom have given themselves over to a reprobate mind.
Does living a lifestyle of honesty and hard work these days have a leg to stand on?  God tell us, "yes."  As we live in a society bent toward evil we put our trust in God for Whom we will all face one day.  God rewards those who stick to it no matter what's going on all around.  No good deed is wasted.  No prayer is wasted.  No acts of obediences are wasted.  Our day will come.
Isaiah 5:20  New Living Translation
What sorrow for those who say that evil is good and good is evil, that dark is light and light is dark, that bitter is sweet and sweet is bitter.