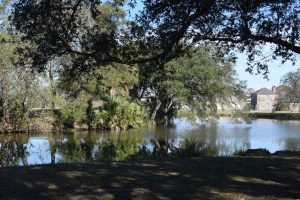 In any situation we can only do so much.  However those of us trusting in Christ will quickly learn that His divine power picks up where we leave off.
It is sometimes confusing to see people prosper who give no thoughts to God.  It's hard not to become jealous when many luxurious things fall into place for them.  Unfortunately these people who feel there is no need for God will abruptly learn that there is indeed a need for God for all people.
When we look at things in light of eternity we find out that the things in life that really matter are the acts of love shown to one another.  These are not just any acts of love but they are the type of concern and caring we show to others because Jesus first cared for us.  There is a new saying these days that states, pay it forward.  Genuine love toward one another and prayer is the greatest way demonstrate the love of Jesus Christ.
As we approach people who are difficult to love we can depend on God to love them through us.  As He empowers us, we also receive the blessing of being fulfilled from God's powerhouse to carry on His work.
Isaiah 40:28-29  New Living Translation
Have you never heard?  Have you never understood? The Lord is the everlasting God, the Creator of all the earth.  He never grows weak or weary.  No one can measure the depths of His understanding.  He gives power to the weak and strength to the powerless.