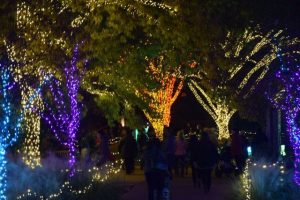 There are situations that come up in life that worry us into a frenzy.  We cannot think of anything else but the circumstances.  Hours are spent trying to figure a way out or around the aftermath of destruction at our feet.  Even in prayer we are wringing our hands, why God, why?
In worry the devil will thrive while in faith he cannot survive.
A simple illustration of worry is a belt that is too tight.  Things do not flow easily through a tight belt.  The belt represents worry over a situation that cannot be changed.  Worry makes the belt tighter and tighter as we spiral down in worry.  Things do not get any better as we fight hard to stay awake and fret in rehashing circumstances.  There is one fight we have overlooked and that is the fight of faith.
God gives us enough grace for right now and our concentration is to be fully on the things we need to be doing at this moment.  Yes, God knows our worries and He has already heard and answered our prayers.  Many times the belt of worry is so tight that the grace from heaven is bogged down behind the tight belt.  This is why many times the things that seem so desperate are delayed in answered prayer.  Other things that seem less desperate are being answered quicker by God.
Our only fight in these desperate situations is the fight of faith.  Faith grows as we force our focus on God.  Sometimes the situation seems so desperate that taking focus off the circumstances is next to impossible but with God all things are possible.  Grace is granted for the moment.  This grace is to be used to fight for the focus to race toward the One Who can solve everything in an instant.  As we move forward toward God, the belt of worry loosens so His heavenly grace can flow to our circumstances.
1 Timothy 6:12  New Living Translation
Fight the good fight for the true faith. Hold tightly to the eternal life to which God has called you, which you have declared so well before many witnesses.