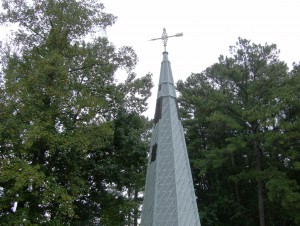 People sometimes hesitate to walk up to someone who is hurting and offer a listening ear.  They wonder what they will say or what will be required of them.  There are people who are left behind to hurt all alone.  Many people are without Christ and have never had anyone stop by to let them know Jesus saves.
This age of technology has created a monster of apathy.  People have luxuries, instant gratification and communication anytime and any place in the world with the touch of a button.  With all the cutting edge technical abilities, these gadgets have become almost like gods.  Some place so much attention on those modern devices that real people with real feelings right next to them are overlooked.  Most of the time hurting people just need to know somebody cares.
With God, it doesn't matter if the words are not there or the ability to minister to someone feels uncomfortable.  All God is looking for is someone who is willing and someone who cares.  God will do the rest.  God can take one simple smile toward someone and turn it into something that will make their day.  Today is a day to put aside the gadgets and allow the Almighty God to communicate in a way that will win a soul.  All God requires is willingness.
James 3:17-18
But the wisdom from above is first of all pure. It is also peace loving, gentle at all times, and willing to yield to others. It is full of mercy and good deeds. It shows no favoritism and is always sincere. And those who are peacemakers will plant seeds of peace and reap a harvest of righteousness.