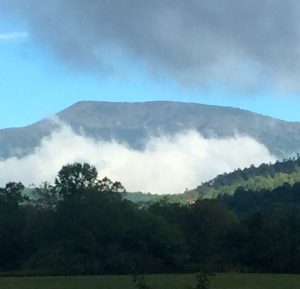 When Solomon asked for wisdom instead of material things, God gave him both.  The Bible speaks often of wisdom and the protection it offers.  Wisdom keeps us from getting into trouble.  It warns us beforehand if we are headed for something that can have harsh consequences.  Wisdom helps us to keep silent when otherwise we would speak with quick words. 
Wisdom helps us daily to make choices that save us time and effort.  Something as simple as driving a block further to get to a traffic light instead of pushing through traffic can protect our mood and save time.  If we see trash on the floor it's the polite things to do to pick it up and toss it in a trash bin.  It could very well save another person from slipping.  Wisdom shows us that simple actions can create many rewards and opportunities, not only for ourselves but for others too.
From a spiritual stand point wisdom can alert us when someone isn't telling us the truth or something is going on that leads to destruction.  We can know specifically when to politely walk away.  Wisdom allows us to have these gut feelings when something isn't right or a bad choice. God has made the precious gift of wisdom available for the asking and the listening.  If we are a person who likes to do all the talking and very little listening we run the risk of pushing aside wisdom.  Listening allows God to put wisdom into our hearts about things we need to change.  It makes sense that the book of Proverbs in the Bible stresses wisdom and the importance of asking for more.  It is an honor to God for us to use the wisdom He gives us.
James 3:17  Living Bible
But the wisdom that comes from heaven is first of all pure and full of quiet gentleness. Then it is peace-loving and courteous. It allows discussion and is willing to yield to others; it is full of mercy and good deeds. It is wholehearted and straightforward and sincere.