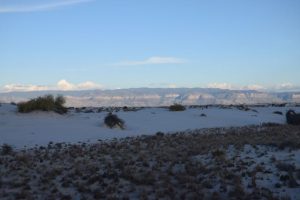 YES LORD
What a joy it is when we get a word from God.  It may be in a dream, thought, through another person or during our Bible reading.  There are times when God's specific instructions grab our heart in a way that cannot be described.
It's exciting to follow the direct commands from God when we are being lead to do something that comes naturally to us.  A good singer is prompted to join the church choir so his schedule is eagerly cleared to obey.  A fine carpenter is urged in his heart to help an elderly couple build a wheel chair ramp for their house and he promptly obeys.
Oops, here comes a definite urging of the heart to walk up to an enemy and offer a sincere compliment, handshake and even a hug.  That enemy has made us suffer many consequences as a result of his actions toward us.  At the same time the tugging in our heart is so strong we choke on the words God has put in our hearts as we utter them in obedience.
Many missionaries follow the direction of the Holy Spirit to serve in areas far from home.  Soldiers go through extensive training and risk their lives for others in obedience to God.
We may not see the results or the results of our obedience seem to be unfavorable but God knew the outcome before we were given the instruction.
The Apostle Paul said, "yes, Lord," and a large portion of the New Testament is because of him.  Abraham said "yes, Lord," and his descendants are too many to count.  These are two examples of ordinary people following specific instructions from God that has resulted in numerous people getting saved.
Do we read our Bibles often enough to be able to recognize God's voice when He calls?
John 21:15-17  New Living Translation
After breakfast Jesus asked Simon Peter, "Simon son of John, do you love Me more than these?"
"Yes, Lord," Peter replied, "you know I love You."
"Then feed my lambs," Jesus told him.
Jesus repeated the question: "Simon son of John, do you love Me?"
"Yes, Lord," Peter said, "you know I love You."
"Then take care of My sheep," Jesus said.
A third time He asked him, "Simon son of John, do you love Me?"
Peter was hurt that Jesus asked the question a third time. He said, "Lord, You know everything. You know that I love You."
Jesus said, "Then feed My sheep.