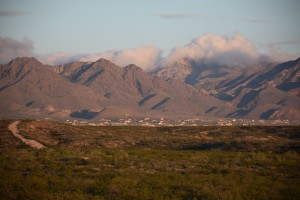 Every child wants to hear the word "yes" from a parent when it comes to getting permission to do something they want.   The word "no" is not very popular because it means having to give up something they really want.
What if a parent said yes to every request?  It grants instant gratification for all things.  The disadvantage is there is no longer a protective umbrella of loving barriers.  When calamity comes as a result of getting too involved in things that come with consequences, the "no" answer becomes a much sought after act of love.
A "no" answer from God is a demonstration of His love.  It is the most comforting word God can give to any of us.  He sees consequences we do not see.  Occasionally when we need to see for ourselves and God allows us to continue, we later see the horror He tried to protect us from.  The devil is full of deceit and lies.  The worse a situation is the greater the smooth seductive lies the devil presents.  It's those beautiful lies many people find irresistible until the consequences come.  The word "no" from God is one of protection, love and comfort.  The rewards God gives for obedience are genuine and never covered with glittering words.  God keeps no secrets.  Things are what they are with God.
Job 5:17
Blessed is the one whom God corrects; so do not despise the discipline of the Almighty.